I've always been a fan of semi precious stone jewellery.  Not only is it affordable but available in any colour of the rainbow. I've recently taken to "raw"  stone jewellery though –  a step back from the polished stones,  instead taking full advantage of the natural beauty of stones such as amethyst,  quartz and many others I couldn't possibly name.  Etsy for me has the finest collection of raw jewellery ranging from the fair in price to super extravagant raw stones that pack a punch in the pocket but wow are these pieces incredible.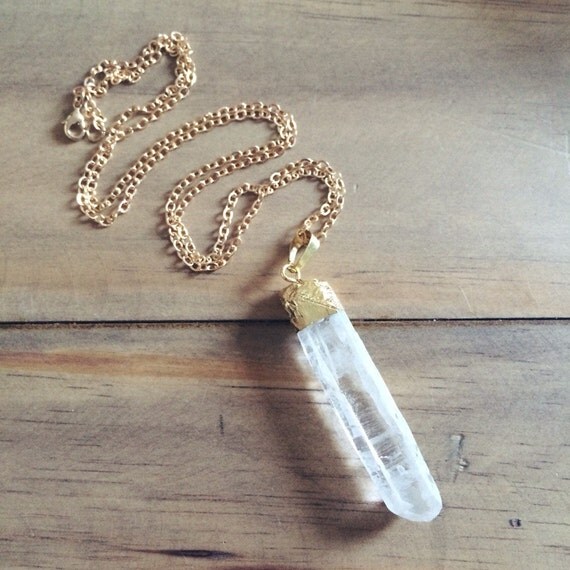 Today I'm reporting from the affordable camp and showing off my raw quartz triangle necklace from Aubergine Fox on Etsy. (@AubergineFox on Twitter and instagram).
Here it is,  all for the super affordable price of £9.50. She also has some a making druzy pieces (sparkly raw stone  reminds me of glitter).
What do you think of my cool necklace?
On my wishlist is also this amazing bar necklace (I see that it's sold out now though!!!)